Revealed: Snooki's Baby Registry!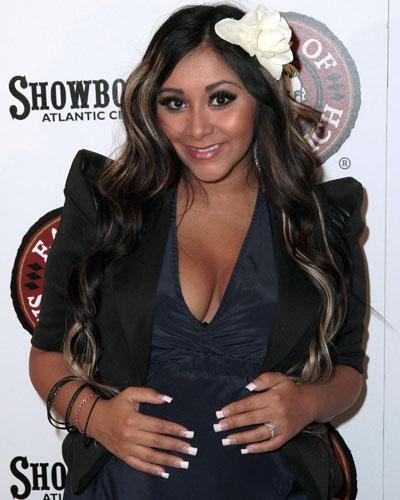 Snooki's little meatball is due in the next few weeks, and Star, who first broke the news of her pregnancy, has the exclusive on what's on her baby wish list!
Like any good guidette, her offspring will know the importance of animal prints. She's asking for the Zany Zebra wrap by SwaddleMe and a Cloud B Giraffe Plush Sound Machine.
The 24-year-old also plans on nursing and registered for a Medela breast pump in case she ever gets too tipsy for those night feeds!
Article continues below advertisement
She's also hoping to get back into shape with the help of the Baby Trend Expedition Jogging Stroller.
Best of luck, Snooki — we hope you get everything you asked for!