Macaulay Culkin's Dad Hopes Child Star Has 'The Right People Around Him,' Fears Drug Addiction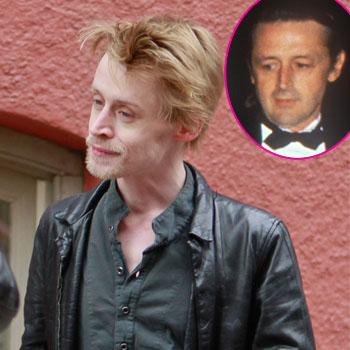 Article continues below advertisement
His comments come just weeks after the National Enquirer ran a story that the 31-year-old recluse allegedly has an addiction to heroin and the prescription painkiller Oxycodone – a habit that reportedly costs up to $6,000 a month.
Macaulay's stepmother Jeanette Krylowski also spoke up about the onetime Hollywood golden boy.
She said: "Oh gosh. Kit has seen the photo. But he can't talk about it. He just can't, because it hurts him too much. Of course he's worried. He's incredibly concerned."
She also said: "When I saw the photos I thought: 'Oh no, this is not good. Either he's dying of some disease or he's heavily into drugs'."
One of the highest paid actors before he hit puberty, Macaulay fell out with his family, blocked his parents from controlling his massive fortune and temporarily quit showbiz at the age of 14.
Now Kit only sees his son on the small screen. Jeanette said: "The only place he sees Mack is on TV. But he watches the movies and he's very quiet…
"But the funny thing is, I know he's still very proud of Mack and his kids."
RELATED STORIES: