Emma & Andrew Delay Marriage Plans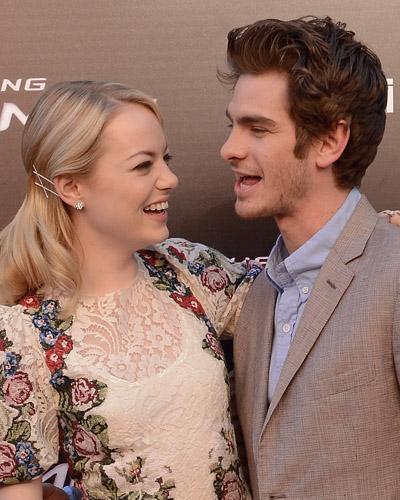 Don't sound the wedding bells just yet! According to a report in Star magazine, Emma Stone and Andrew Garfield are in no rush to walk down the aisle. Although the lovebirds — who met in 2010 on the set of The Amazing Spider-Man — have talked marriage and babies, insiders tell Star that their families and friends are begging them to cool down their romance.
"Andrew and Emma are crazy about each other, but they got serious very quick," says an insider close to the pair. "There are fears that their passion for each other could overtake their passion for acting."
Article continues below advertisement
Unlike most smitten couples, Revlon brand ambassador Emma, 23, and Andrew, 29, are actually heeding their family's advice and putting business before romance.
"They realize What they have is special and instead of putting energy into planning a wedding, they're helping each other find great movie roles."
So far, that plan seems to be working out. the rumor is that Andrew will reprise his role as Peter Parker in the final two films of the Spider-Man trilogy, and Emma was just cast as the female lead in an upcoming Cameron Crowe film, an as-yet-untitled romance.
Perhaps after that, they'll finally be ready to take on roles as husband and wife.