Can Caffeine Cure Cellulite? New Treatment Promises To Perk Up Skin Without Surgery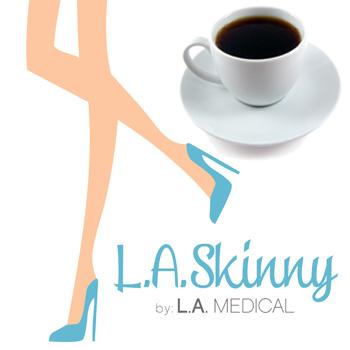 Caffeine has always been used as a pick me up, but in the past few years it has also been used to perk up skin texture! Several top doctors and skincare specialists, including Dr. Mehmet Oz, have maintained that the stimulant can help skin look smoother by speeding up fat metabolism and reducing the puffiness and swelling around fat deposits, which spawned a surge in caffeine-infused anti-cellulite creams.
Article continues below advertisement
The latest of the lot, L.A. Skinny, $79, which is already in the hands of some of Hollywood's hottest stars, blends together enhanced caffeine and cellulite fighting agents and promises to reduce the appearance of cellulite when massaged into the skin.
"Enhanced caffeine works by both breaking down fat and improving microcirculation in the cellulite affected tissues,"explains Dr. Shalini Kapoor, Medical Director, about the new product, which was developed by a team of L.A.'s leading cosmetic doctors.