'Boardwalk Empire' Star Reveals His Secret Crush!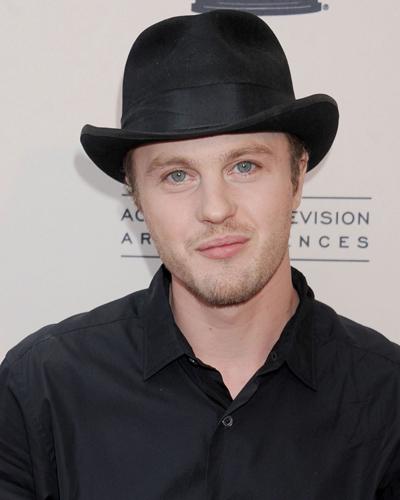 "I love Star, and so does my mom!" gushed Boardwalk Empire star Michael Pitt at the launch of W Hotels and Intel's Four Stories Film Series. Currently filming You Can't Win, about infamous 1920s burglar Jack Black, Michael, 31, took a few minutes to sit down with Star magazine to play fill in the blanks...
For my last vacation I went to:
Spain.
I have a secret crush on:
David Bowie.
One thing no one knows about me is:
Article continues below advertisement
Champagne is my drink of choice.
I have an embarrassIng habit of:
Smoking.
I'm totally terrified of:
Bees.
The first thing in the morning, I have to:
Have a cup of coffee, immediately!
If I had a theme song, it would be:
Some kind of old gypsy song.
If I wasn't acting I'd be:
Pumping gas.
My friends think I'm:
A total workaholic —and they're right!
My guilty pleasure is:
A 40 oz. and a bucket of Popeyes chicken — Hey, I live in Brooklyn!