Bieber's Six-Pack Fever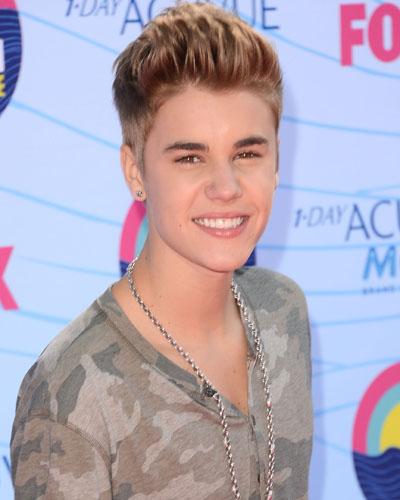 Olympic swimmer Ryan Lochte, 28, is an inspiration to Justin Bieber — and not because of his killer backstroke, Star is reporting.
Sources tell Star that the 18-year-old singer is obsessed with getting six-pack abs after watching the 2012 summer Olympic games with girlfriend Selena Gomez, 20.
"Selena made a comment about Ryan, and it sent Justin into a tailspin," says the insider. "Knowing she thinks that kind of buff body is hot has given him some serious motivation."
Article continues below advertisement
Since then, the source notes, the Biebs has started a two-month plan in which he "eats a ton of protein and has scheduled five workouts every week."
Celebrity fitness expert Jay Cardiello says that as long as he doesn't overdo it on protein (which can be stored as fat if too much is eaten), stringbean Justin is well on his way to a gold-medal-worthy set of abs.