Fired Florida Lifeguard Tomas Lopez Won't Accept Job Back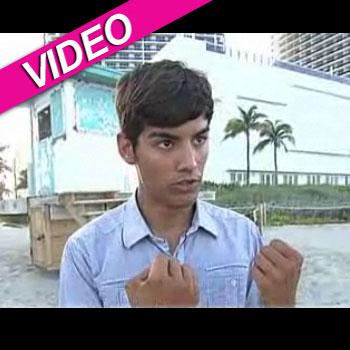 After he was fired for venturing outside his zone to save a swimmer in distress, Hallandale Beach, Florida lifeguard Tomas Lopez accepted the company's apology -- but passed on their offer of his job back.
"I prefer not to work for the company," Lopez told NBC Friday. "There's no malice with the company (Jeff Ellis Management) ... I'd rather not work there. I wouldn't want to work for a a company that prevents lifeguards from doing their job, saving lives."
Article continues below advertisement
Lopez and two other employees were fired after defending the incident, and four subsequently resigned. All have been offered their jobs back, but none have taken.
Lopez told the AP his refusal to work for the company is "not out of spite or anything like that.
"It's not I dislike the company," he said. "It's just I'd rather continue on in my life, finish my schooling, and get on with my life. And find another job."
Watch the video on RadarOnline.com
The company's president Jeff Ellis said Lopez "showed a lot of courage in what he did originally, and definitely, we would like to have him back to work. I hope he would reconsider."
Ellis told the South Florida Sun-Sentinel he feels "the supervisors acted hastily" in firing Lopez and his peers.
Hallandale Beach Mayor Renee Crichton said "the city would like to commend the actions of Mr. Lopez and the other good Samaritans that came to the aide of our near drowning victim."