Mariah & Nick: Trying To Conceive!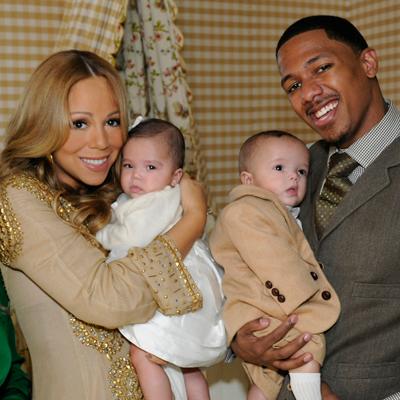 Just over a year after giving birth to twins Moroccan and Monroe, Mariah Carey and her hubby of four years, Nick Cannon, 31, are ready to do it all over again!
"Mariah has made no secret of the fact that she wants baby No. 3, even though she had major health issues the first time around," a source close to the diva tells Star.
"I don't think I understood the enormity and magnitude of what preganancy does to your body," Mariah admitted at the time, having suffered from gestational diabetes and gaining 70 lbs. But now that she's fully recovered, the 43-year-old is on the fast track to conception, even trying to put on weight in order to conceive.
Article continues below advertisement
The next step in trying to get pregnant? Sex — and lots of it! "They've been doing a lot of practicing," the source says. "Nick is pretty pleased with this arrangement."
We're sure you are, Nick!