Jason Kidd's DWI Arrest: See The Mug Shot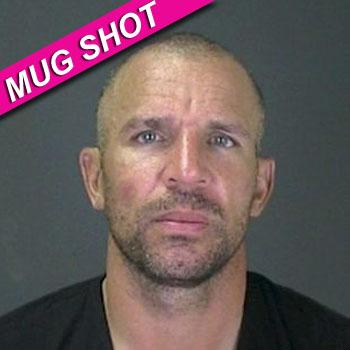 Authorities Monday released Jason Kidd's mug shot, following the veteran NBA star's weekend DWI arrest in New York.
As we previously reported, Kidd was taken into custody at 2 am ET Sunday on suspicion of driving-while-intoxicated after he careened his 2010 Cadillac Escalade into a telephone pole in Southampton. Despite a little bruise on his face, he was not seriously hurt in the accident. Kidd was coming from a benefit in honor of George Lucas at a private estate in East Hampton. 
Article continues below advertisement
Following his arrest, Kidd, 39, pleaded not guilty during his arraignment on a misdemeanor driving-while-intoxicated charge. He was released without bail, police said. 
The accident came just three days after the well-traveled point guard inked a a $9.5 million deal with the New York Knicks. A two-time Olympic gold medalist, Kidd has the second-most assists and steals in NBA history.
RELATED STORIES: