5 Reasons To Watch 'The Watch'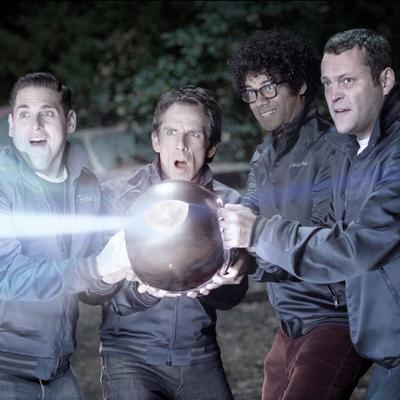 These are the people keeping the peace. One (Ben Stiller) started a neighborhood watch so he could make friends. Another (Vince Vaughn) joined so he could spy on his teenage daughter's dates. And the other two (Jonah Hill, Richard Ayoade) are just bored. But when they uncover an alien invasion, it's up to them to save the world. Here are five more reasons to check out the comedy The Watch.
1. They've had smaller roles in Starsky & Hutch and Anchorman, but The Watch marks the first time Stiller and Vaughn have starred in a movie together since 2004's hilarious Dodgeball: A True Underdog Story.
Article continues below advertisement
2. The movie was penned by Seth Rogen and Evan Goldberg, the duo behind Superbad and Pineapple Express.
3. We're due for a good alien-invasion comedy. Sure, there was MIB 3, but that hardly makes up for Mars Attacks! or Battlefield Earth. (That was a comedy, right?)
4. Director Akiva Schaffer is one-third of Lonely Island, the comedy team that made SNL's digital shorts ("Lazy Sunday") and whose last album, Turtleneck & Chain, featured songs like "I Just Had Sex" and "Jack Sparrow."
5. A movie must be good if someone rejects Quentin Tarantino to star in it. Jonah Hill turned down a major role for a much smaller one in the upcoming Django Unchained to do The Watch.