Nick & Vanessa Lachey Expecting A Baby Boy!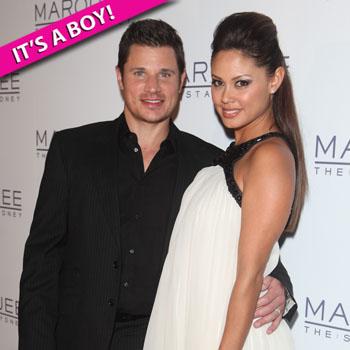 Nick and Vanessa Lachey better start stocking up on blue.
"It's a BOY," the gorgeous Wipeout star wrote on her website Wednesday. "Nick and I are incredibly excited to share the news that we are expecting a baby boy.
"We can't wait to meet him soon!!!" Vanessa, who will deliver in September, wrote.
In March, the beauty tweeted she "always wanted a boy first" -- so it looks like she's getting her wish!
Article continues below advertisement
In related news, the boy band that made Nick famous, 98 Degrees, will reunite for a one-off performance August 18 at the Summer Mixtape Festival in Hershey, Pennsylvania.
RELATED STORIES: