Naya Rivera Wants Role In 'Hunger Games' Sequel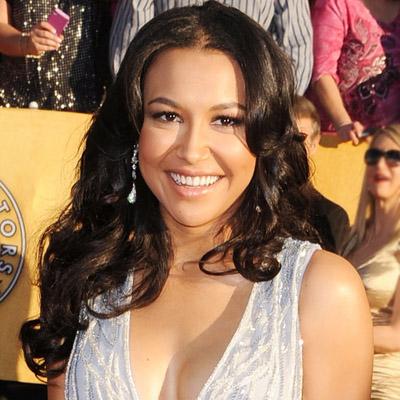 She started as Santana, the bad-girl Cheerio who only joined the glee club as a spy for her cheerleading coach. But against all odds, stunning actress and singer Naya Rivera has turned her Glee character into a fan favorite. Now those fans have a goal: use Twitter and Facebook to land her a role in the Hunger Games sequel Catching Fire. Naya, 25, talks to Star about the flattering campaign.
Q: Did you enjoy The Hunger Games?
Article continues below advertisement
I started reading the books before I even knew they were making it into a movie. I'm just a huge fan. I would love to play Johanna Mason. She's the axe-wielding ex-tribute and former winner. She's a grade-A badass!
Q: Are you surprised by the outpouring from fans?
It's so exciting. I get tweets every day, and it feels good that they get behind something I'm passionate about.
Q: Is it true you're also working on an album?
That's on the horizon. I've got a couple of songs nailed down that really showcase my vocals well, so it's just a matter of the right time to put them out.
Q: Do you hang out with the Glee gang off set?
We travel in one big pack. The other day we were at Dianna Agron's house, just playing guitar and singing songs. It was cheesy and very Glee-like but what we really like to do!