Jessica's Baby-Weight Battle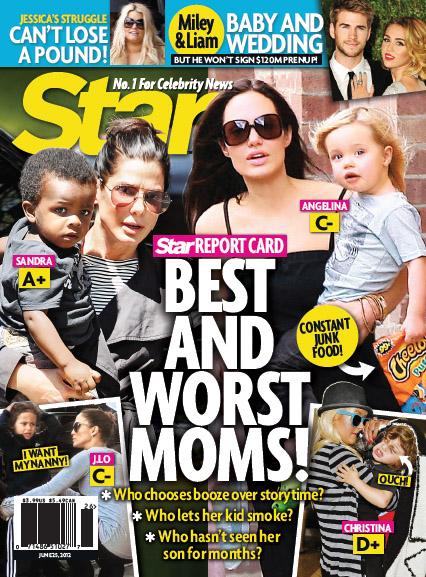 Getting to know new daughter Maxwell Drew, who was born May 1, has been a joy for Jessica Simpson. But there's another, more distressing side to motherhood that's weighing heavily on the Fashion Star mentor: her desperate struggle to regain her pre-pregnancy body.
Of course, no one expects any new mom to look slim just six weeks after giving birth. But Jessica, 31, recently inked a $4 million deal to be the new spokesperson for Weight Watchers, so she's feeling extra pressure to shed the reported 70 lbs. she put on during pregnancy, when her cravings for buttered Pop-Tarts and cookie-brownie hybrid desserts took over her diet. And friends say she's already failing at her weight-loss goals.
Article continues below advertisement
"She's having trouble even getting out of bed in the morning, her energy is so low," an insider says.
Celebrity weight coach Alicia Hunter tells Star, "Jessica is still retaining fluid, and if she's breast-feeding, she's likely ravenous and still eating like a truck driver. She's also most likely lacking in the sleep department, which makes any new mom reach for sugar and carbs."
Pick up the new issue of Star on newsstands for more on Jessica's weight battle!