Exclusive
Oh No She Didn't! Bad Girl Tanisha Thomas Fights With Fiancé After He Says She Cheated!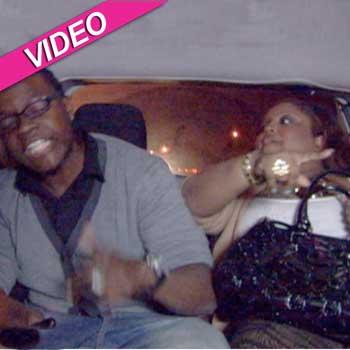 Article continues below advertisement
"Who was I sleeping with? Give me a name? Who was I f*cking? Who was I sleeping with? Who? Who? Who?" Tanisha yells at Clive.
"I feel like Tanisha and Sean had something going on," he says. "I'm not gonna have that. I ain't marrying Tanisha anymore."
Tanisha smashes Clive in the arm over and over again as she uses every bad word in the book to tell him off.
"Don't touch me, I'll f**k you up in this car!" she screams.
"Calm the f**k down before I beat your a** back here!"
As their fight goes on Tanisha tells Clive that they're not going to live together anymore and they certainly aren't getting married!
"Get the f**k out of my house, I'm done!"
Watch the video on RadarOnline.com
Check out the outrageous clip to watch Tanisha and her fiancé battle it out just days before their wedding!
Tanisha Gets Married airs Mondays at 10/9c on Oxygen.