Ashley & Tyler: Pretty Little Lovers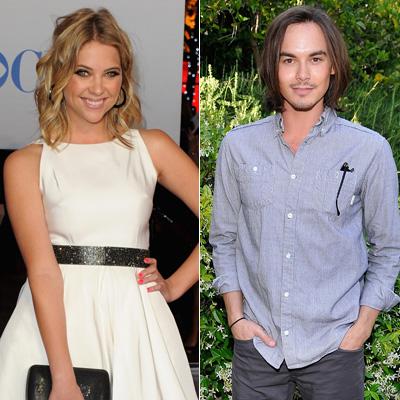 Note to Ashley Benson and Tyler Blackburn: You can try to deny your secret romance, but we know you're Pretty Little Liars!
The on-screen couple have been spotted dining together in L.A. and posting cute pics on Twitter — and were most recently caught in a Spinning class at SoulCycle in West Hollywood. "It definitely looked like something romantic was going on," says an onlooker.
"The way she was touching him did not say 'just friends.' And if you can't keep your hands off someone in sweaty gym clothes, you definitely can't keep your hands off them ever!"
Article continues below advertisement
Relationship expert Patty Stanger tells Star, "Well, the couple that cycles together stays together! It's not unusual that these two hotties hooked up at work. I like the fact that they're hitting the gym together, and I'm sure this couple will move in together by fall."