'What To Expect' Doesnt Live Up To Expectations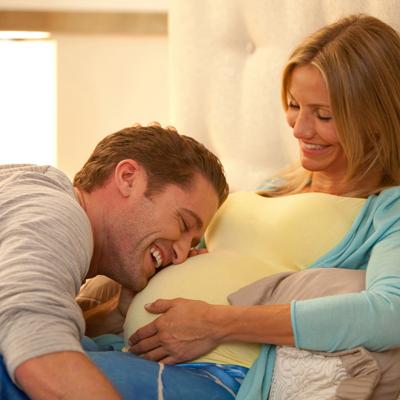 Based on the best-selling advice book about the changes people face during pregnancy, this comedy hatches a half-dozen story lines with a huge ensemble cast.
The couples include Cameron Diaz and Matthew Morrison, Elizabeth Banks and Ben Falcone, and Dennis Quaid and Brooklyn Decker. Toss in Jennifer Lopez and Rodrigo Santoro (who want to adopt) and Chace Crawford and Anna Kendrick (who gets knocked up after a one-night stand) and you've got the main players.
Article continues below advertisement
Chris Rock pops up as an advicegiving member of the daddy equivalent of Fight Club. But even with all this talent, laughs are hard to come by, save for an occasional chuckle. Otherwise, it feels flat and formulaic, with each couple confronting predictable obstacles on the way to the delivery room.
Long story short: Lower your expectations.