Shannen Doherty Broke Up My Daughter's Marriage — Dramatic New Interview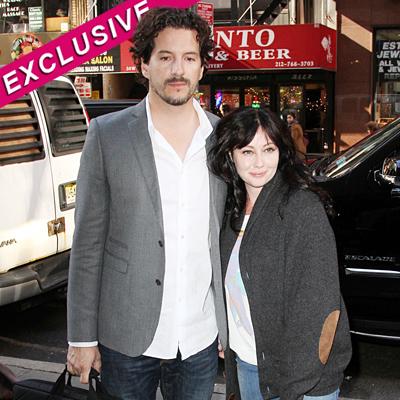 She was the bad girl on Beverly Hills 90210 many, many seasons ago, and some people still view Shannen Doherty as a villain in real life. Most notably: Taryn Band, the ex-wife of Shannen's husband Kurt Iswarienko and Taryn's mother.
Shannen and Kurt are sharing their secrets with TV viewers on their new WE tv reality show Shannen Says, but the way they originally got together has clearly left bitter feelings.
Article continues below advertisement
"He's dead to me," Taryn told Star magazine in its new issue, referring to Kurt, who was still married when he first sparked with Shannen at a party in 2008 — a party thrown by RadarOnline.com! And while Taryn didn't want to discuss it anymore, her mom Debra Band didn't hold back.
When asked about Shannen and her former son-in-law, Band was blunt, telling Star: "Shannen broke up a marriage."
Ouch, take that Brenda!