Mary J. Blige Charity Sued, Allegedly Has Missing Donations & Unpaid Taxes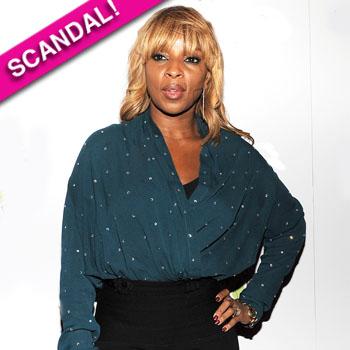 It was supposed to be a foundation dedicated to helping women in need of educating themselves into a better life.
But Mary J. Blige's charity has been exposed as being seriously troubled itself by The New York Post.
The paper is reporting that the charity – which has received backing and donations from big names like Jay-Z and Jada Pinkett Smith – has hundreds of thousands of dollars in missing donations.
Article continues below advertisement
It also failed to file federal tax returns for 2010, which were due last November, along with its annual state-charity registration, The Post says.
And the charity is facing two lawsuits – one of $167,252 from a group of musicians who claim they were not paid for their work at a fund-raising gala last year.
The gala was no trifling affair, held on May 3 it was hosted by Queen and featured appearances from Blige herself, Jennifer Hudson and Christina Aguilera.
According to The Post, the charity has also defaulted on a bank loan of $250,000.
Blige promoted her fragrance, My Life, which sold 60,000 bottles on the Home Shopping Network on its first day, on the basis that one dollar from each sale would go to the Mary J.Blige and Steve Stoute Foundation for the Advancement of Women Now, known as FFAWN, which she founded in 2007.
The singer, who recently performed on American Idol, grossed $43.5 million in 2008 according to Billboard. Public records for the charity show she contributed $25,000 to her organization in 2009.