Mansion Left To Chihuahua Sells For $8.4 Million -- Take A Look Inside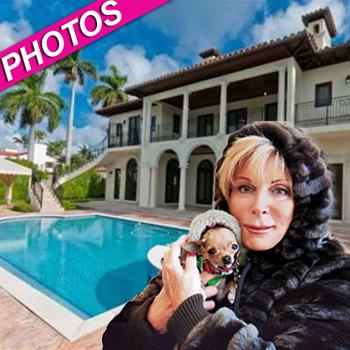 We're not sure what's happened to Conchita, the Chihuahua, but her Miami Beach mansion has just been sold for $8.4 million.
Conchita became a media sensation in 2010 when her owner, eccentric socialite Gail Posner died and left her Sunset Island home and a $3 million trust to Conchita plus two other dogs.
Each of the seriously pampered pooches had her own bedroom and gold Cadillac Escalade -- how else to kept to spa appointments?
Article continues below advertisement
Another $27 million was left to members of Posner's household staff who were allowed to remain, rent free, in the mansion.
Well, the gravy train has come to an end.
The nearly 10,000 sq. ft. mansion, with marble floors, an elevator and rooftop terrace, now has new owners.
RELATED STORIES: