Get Inspired By The Stars! Khloe Kardashian & Vanessa Hudgens Launching Lockerz Tastemakers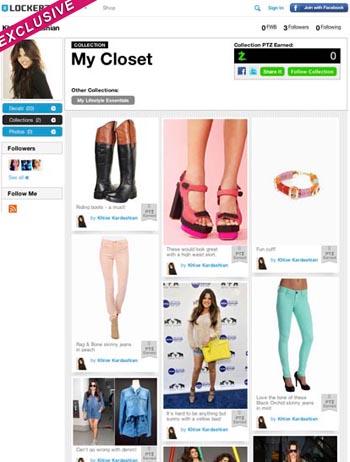 Radar Features Editor
Want to know what kind of people, places and things are inspiring Hollywood's hottest stars?
With the help of Khloe Kardashian, Vanessa Hudgens, Ashley Benson and others, social commerce website Lockerz is launching a new site feature called Tastemakers on Thursday, where the biggest names in entertainment will share photos of what they are passionate about – and RadarOnline.com has an exclusive sneak peek about the exciting new social media experience.
Article continues below advertisement
From fashion and beauty picks and favorite vacation sports to musical inspiration, this fun and user-friendly new feature is basically a curated collection of photos of things that inspire each star.
"Tastemakers builds on Lockerz true social commerce experience by giving members a new way to discover, collect and share content from their favorite artists and influencers," said Kathy Savitt, founder and CEO of Lockerz.
"Earning rewards for this activity makes it unique to Lockerz, and all the more meaningful for our members."
Where is Khloe Kardashian's favorite vacation spot?  What makeup look is Ashley Benson crazy over?  Who inspires The Voice star Dia Frampton to sing? And who are Milo Ventimiglia's actor inspirations?
You will have to check out Lockerz Tastemakers on Thursday to find out, or view RadarOnline.com's exclusive sneak peak of the star's pages by clicking here.