Lindsay Lohan's Dinner Out With Woody Allen And Soon-Yi Previn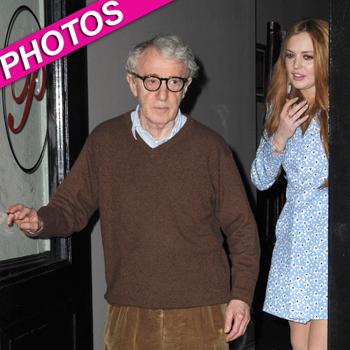 Talk about an odd couple! Lindsay Lohan had a dinner meeting with Woody Allen Saturday night in New York. Along for the fun were Allen's wife, Soon-Yi Previn, and record producer Ryan Leslie.
Lindsay was picked up by one of Woody's drivers and brought to Phillippe restaurant where she was joined by the rest of the group.
This isn't the first Lohan-Allen rendezvous, and it appears they're working on a project together.
Article continues below advertisement