Dancing With The Stars' Champ J.R. Martinez Is A Dad!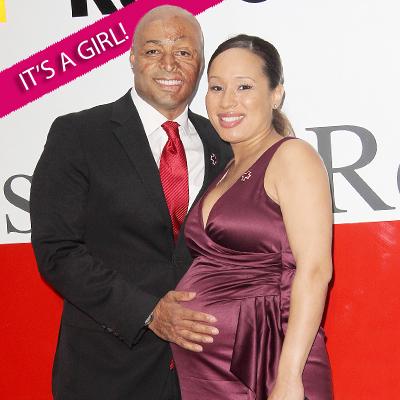 Dancing with the Stars champ J.R. Martinez is a dad!
The soldier-turned-soap star and girlfriend Diana Gonzalez-Jones welcomed a baby girl -- Lauryn Anabelle Martinez -- Wednesday evening in Los Angeles.
"She's already got a nickname: Belle," the Georgia native told People, adding the baby weighed 7 pounds, 13 ounces and measured 21 inches. "She has a couple of cute little freckles on her cheeks, a full head of hair and the cutest little lips.
Article continues below advertisement
"It's just amazing to see her, finally. She's beautiful."
The 28-year-old's life story is a harrowing one: at 19, serving in Iraq, J.R. suffered burns to more than 40 percent of his body after driving over a land mine.
After more than 30 surgeries, Martinez has embarked on a career in entertainment -- he was named one of People magazine's Sexiest Men Alive last year -- and as an advocate for veterans.