J.R. Martinez Raises $25,000 For Charity With A Dance!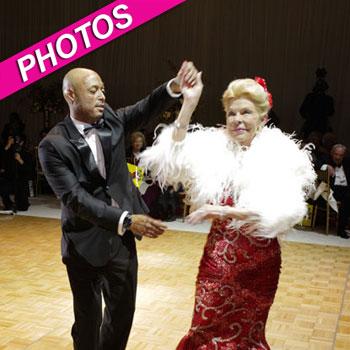 J.R. Martinez was a hero again Saturday night when he helped a charity raise a whopping $25,000 just by dancing!
The Dancing with the Stars champion and U.S. Army vet was the honored guest at a Palm Beach gala benefiting the American Veterans Disabled for Life Foundation.
Founded and chaired by philanthropist Lois Pope, widow of National Enquirer creator Generoso Pope, the Foundation has spearheaded a Washington, D.C. memorial honoring permanently disabled vets like Martinez.
Article continues below advertisement