'Desperate Housewives:' The Bitter End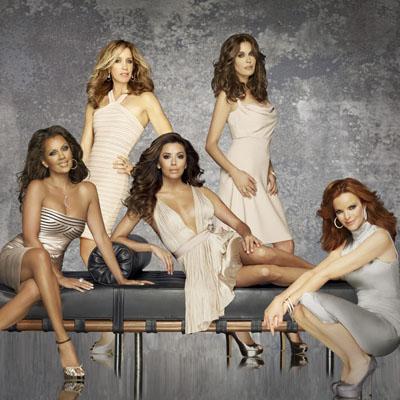 It's a wrap for Desperate Housewives! And for the cast and crew, insiders say, parting after eight long seasons hasn't exactly been sweet sorrow.
Though Felicity Huffman, Marcia Cross, Eva Longoria and Vanessa Williams — leaving out Teri Hatcher — chipped in to buy the crew a farewell gift a source says the recipients were less than impressed.
Crew members were all expecting something bigger, like the PT Cruisers the Friends crew got at the end of its run or the $1 million in cash Keanu Reeves gave the crew of The Matrix, but "all they got was low-end luggage!" the source explains. "They were so appalled, one crew member thought it was a joke!"
Article continues below advertisement
But the bags were at least better than what Teri has given the grips and gofers who have stood by them for eight years, says the source. "She hasn't given a single gift!" the source claims.
"She's too busy stripping her trailer of everything but the kitchen sink! She's hired people to take out her TV, her couch and practically anything else that isn't nailed down."
Teri and her costars made millions while the crew toiled behind the scenes, so now, says the source, "They should all be embarrassed. It's just not right."