Fitness DVD Guru Darren Capik Dishes On Best Celebrity Workouts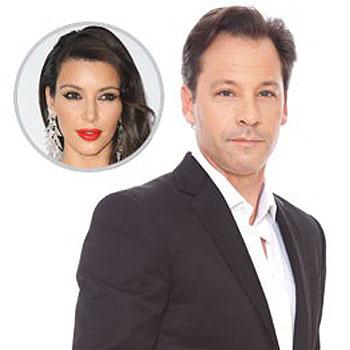 Producing workout DVDs for Hollywood's hottest stars, Darren Capik knows a thing or two about celebrity fitness!
The CEO of Watch It Now Entertainment (WIN) has worked with everyone from exercise guru Bob Harper to Kim Kardashian, producing and directing their fitness media. The entrepreneurial extraordinaire spoke exclusively to RadarOnline.com about all his star clients and his favorite workout tips.
Article continues below advertisement
With an extensive client list that also includes Julianne Hough and Deepak Chopra, Capik explains what attracts the stars to his services.
"We stay true to who the celebrity is and work with them to create a product that either creates a brand or compliments their current brand, while targeting a specific audience both within their normal parameters and out."
Though it is impossible for him to pick a favorite workout video from his impressive collection, he is currently excited about a project he is working on with Bob Harper, doing the Biggest Loser trainer's online Fitness Club.
"I am constantly inspired by his dedication," he reveals.
Though Capik hasn't worked with Jennifer Aniston on a project, he would love to produce a workout video with the former Friend.
"She's the holy grail of fitness," he gushes about the hot-bodied star. "Working with her would be unbelievable."
As for his personal fitness tips?
"My biggest tip is to start working out," he simply states. "Eliminate the excuses and start. If you're already working out, workout smarter and harder for results. Stay committed and vary the workouts."