Indecent Exposure! 10 Stars Who Have Exposed Their Thong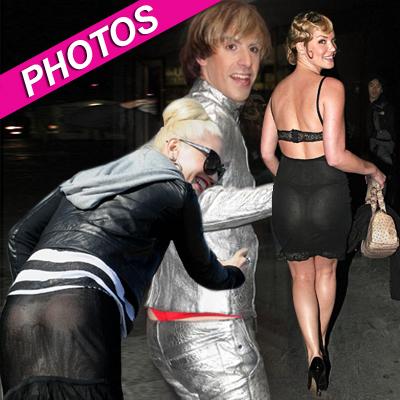 When thongs go wrong!
Thongs, g-strings and v-strings may be sexy, but sometimes stars show off a little too much of their awesome assets in the barely-there panties! From sheer disasters to panties riding high, RadarOnline.com has photos of 10 stars who have embarrassingly exposed their thongs in public.
Nicole Kidman is usually quite conservative on the red carpet, wearing sophisticated styles that cover up her fabulous figure, so it was shocking to see her rocking an incredibly sheer dress that exposed her dental floss thong!
Article continues below advertisement
Rihanna has made it clear that she is a Good Girl Gone Bad and isn't bashful about showing off all of her body parts. The sassy singer recently demonstrated her scandalous style, wearing a sheer black dress that exposed her barely-there thong.
Inappropriate airport attire? Halle Berry wasn't flying high on the fashion front, committing a fashion faux pas by exposing her thong under a sheer dress.
And thongs aren't just for girls! Sacha Baron Cohen has been known to rock man-thongs around town, exposing them in the raunchiest ways possible.