Bravo's Andy Cohen Tells All!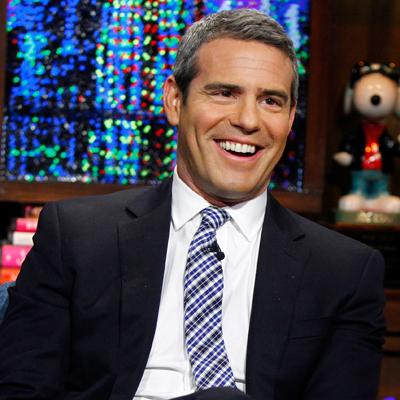 In hindsight, maybe a boy who grew up obsessed with Susan Lucci — he even had his mom send him daily All My Children updates while at summer camp — was destined to shepherd the Real Housewives franchise. Still, no one could have predicted Andy Cohen would rise from lowly CBS intern to Bravo executive vice president and now famously sassy talk show host. Andy tells Star about penning a book, Most Talkative, about his journey.
Article continues below advertisement
Q: What does the title mean?
I was voted Most Talkative in high school. This is the story of how my mouth got me in trouble and helped me work my way up the ladder.
Q: Have you always been obsessed with pop culture?
I was born and then I crawled to the TV. I just always loved it. The idea that I am doing what I'm doing is just phenomenal.
Q: What will readers find most surprising about the book?
People assume that I just stumbled into this job. I think a lot of them are surprised to know that I'm actually working behind the scenes on all of the shows they love on Bravo.
Q: You also write about coming out of the closet.
It was so hard. There were no gay role models anywhere, much less on TV. I felt really alone. It also felt like the biggest risk I had ever taken.
Q: Did you always want to be in front of the camera?
I was told 22 years ago I'd never get on TV because I have a wandering eye. That was the first I had heard of it. Of course, when I did get on TV, I heard about it a lot more from everybody — especially Kathy Griffin!