Blake & Ryan: She Can't Stand His Mom!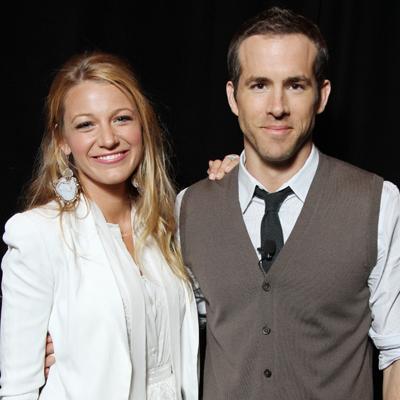 As they blissfully prepare to share their lives together in a new home, Ryan Reynolds and Blake Lively's whirlwind eight-month romance has hit a major snag. The couple's recent visit to his hometown of Vancouver erupted into a showdown between the Gossip Girl starlet and the actor's beloved mother, Tammy — causing a furious Blake, 24, to storm off, a source tells Star.
"Tammy would like to see Ryan with a woman who's not in the movie business because she feels that, ultimately, actresses put their careers first," says the source. "And she thinks Blake is pressuring Ryan into settling down before he's ready. He also rushed into his first marriage, with Scarlett Johansson."
Article continues below advertisement
Indeed, Green Lantern costars Blake and Ryan, 35, are "unofficially engaged" and planning to wed in the summer of 2013 at the $2.6 million estate they recently purchased in sleepy Bedford, N.Y., the source reveals. But Tammy is urging them to relocate to Vancouver full-time. "She says when they have kids, Blake and Ryan should raise them in Canada because it's safer," says the source. "Blake refuses to even consider that, saying that she has to be in New York for work."
Despite her objections to the hasty nuptials, Tammy "has also been trying to take over the wedding planning," says the source. "She wants to invite all these family friends Blake doesn't know." The mama drama came to a head during a May 6 dinner at the Reynolds family home.
"When Tammy started grilling her, Blake left the room and had a meltdown," says the source. "She told Ryan she wanted to stay at a hotel for the rest of the trip."
Blake cooled down enough to dine with the actor, his brother and sister-in-law the next day, "But she made it clear to Ryan that Tammy was not welcome," the source adds.
Now tensions remain high. "Tammy says it proves she's right: Blake's a diva," says the source. "Ryan is torn between them — and in an impossible position."