The Biggest Loser Crowns Season Winner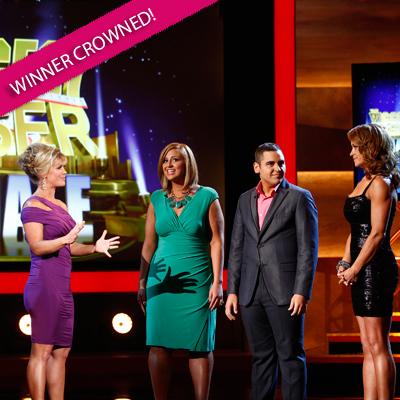 Jeremy Britt is the 13th season winner, having shed an amazing 199 pounds, going from from 389 to 190 in his time on the show, more than half of his original bodyweight. Jeremy edged ex-pro wrestler Kim Nielsen and his sister Conda for the big prize.
Winning $100,00 for the At Home prize (a consolation bounty for contestants sent home, but still encouraged to stay on task with their workouts) was Mike Messina, who dropped 160 pounds.
Article continues below advertisement
Jeremy stopped by TODAY on Wednesday morning to talk about his new body and new life."I just realized that there were things my weight was holding me back from in life, and I didn't want to be held back from the things I wanted to do," he saod from his pre-"Loser" days. "Of course, you want to hang out at the beach. Of course, you want to be an active person."
This season was noted for its' particularly hostile vibes, as contestants Mark Cornelison and Buddy Shuh walked off weeks ago, upset with a rule twist producers threw in allowing eliminated contestants to rejoin.