8 Things You Need To Know About 'Snow White And The Huntsman'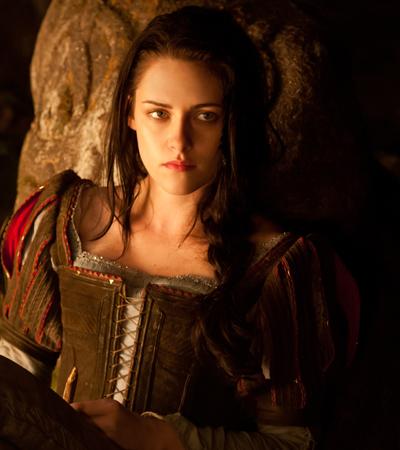 A new princess who's more sword-wielding badass than blushing beauty takes the screen in Snow White and the Huntsman. Here's what you need to know:
1. This Snow White has a very un-Disney-like eight dwarves, not seven. And don't expect Sneezy or Bashful. This batch has names like Quert, Muir and Gus.
2. The cast paid for the movie's realistic action. Kristen Stewart gave costar Chris Hemsworth a black eye when a stage punch actually landed, and she tore a ligament in her hand while filming another scene.
Article continues below advertisement
3. Chris had another reason to be in a bad mood. Filming coincided with him having to shed the 30 lbs. he gained to play Thor in The Avengers.
4. Some actors who were in talks to play the Huntsman before Chris got the job: Hugh Jackman, Viggo Mortensen and Johnny Depp. On the flip side, Charlize Theron dropped out of J. Edgar to play the queen.
5. Lily Collins, who auditioned for Snow White but lost out to Kristen, was cast as the lead in this year's lighter Snow White film, Mirror Mirror.
6. When director Rupert Sanders thought the fake blood in one scene looked like "raspberry jam," he used 50cc of his own! "It was a race, because it was congealing under the lights!" he said.
7. Florence + the Machine recorded the song "Breath of Life" exclusively for the film. It was inspired by Queen Ravenna.
8. For all the reasons to see Snow White and the Huntsman, Kristen may have the best one: "Sometimes when good overtakes evil, it just feels f*cking good!"