Treasure Hunter's Family Continues $130 Million Coca-Cola Stock Claim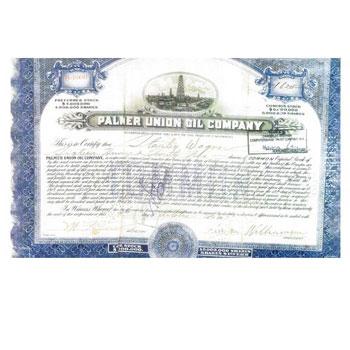 He may have died in 2010 but one man's claim that the Coca-Cola Co. owes him $130 million in stock lives on.
ABC News reports that the California man's family will continue his battle with the giant soft drinks company.
In 2008 Tony Marohn bought a box of papers for $5 at an estate sale. He later found a Palmer Union Oil Company stock certificate inside. A person named John Wagner had signed it but the line assigning the certificate to someone was left blank. So the self-proclaimed treasure hunter added his name.
Article continues below advertisement
Chris Morosoff represents Marohn's estate. He says: "It was like a blank check. When Tony bought the box he bought this stock certificate. Whoever holds it, whoever puts their name on it, owns it."
Marohn did some research and found that the Coca-Cola Co. was Palmer Union's successor. He calculated the company owed him a massive 1.8 million shares of its stock. He contacted them in 2009 and eventually became embroiled in a lawsuit with the giant company. He died of a heart problem before the case could be resolved.
Coca-Cola lawyers said Marohn's claim was "meritless and unfair to the company's millions of legitimate shareholders." But his family believes he struck liquid gold and vow to fight on in his memory.
His daughter Jamie Marohn is the estate's executor.
Says Morosoff: "It's not so much about the money. For my client…it's about her dad." He adds: "She's going to finish the fight for her dad."
RELATED STORIES: