Read Our Review Of 'The Raven'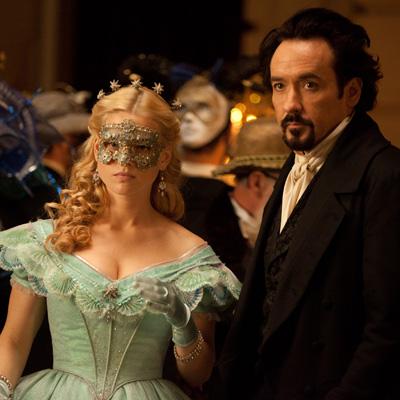 John Cusack stars in this murder-mystery thriller as author Edgar Allan Poe, a struggling writer in 1849 Baltimore.
He's behind on his debts and unable to get his macabre short stories published. But when a killer begins murdering victims in the same grisly way that Poe described in his stories, he becomes the story. Poe must team up with a young police detective (Luke Evans) to try to stop the killer's spree while protecting the girl he loves (Alice Eve).
Article continues below advertisement
It's a great concept, but the pace plods along too slowly to really be engaging. What saves it is the maniacally focused performance by Cusack as a man battling alcohol and other demons even as he tries to stay one step ahead of the police, who suspect he may actually be the killer. It has energy, but not much momentum.
Long Story Short: It's OK, but you won't be ravin' about it.