Rachel McAdams Gets A Dressing Down Over Parking In Disabled Space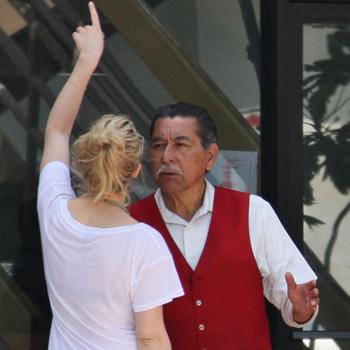 Rachel McAdams may be one of the most popular movie stars but that didn't stop an upset bystander from giving her a first class dressing down over parking in a disabled space.
The incident occurred Friday, an eyewitness said. Rachel parked in the space and when she came out of a hair salon, a valet parking attendant lectured her.
The Notebook star insisted she hadn't seen the disabled parking sign, the eyewitness said, and it did appear it may have been ill-placed overhead, attached to the front of the building, instead of at street level.
Article continues below advertisement