Olympic Swimmer Amanda Beard Confesses To Cutting, Bulimia And Drug Use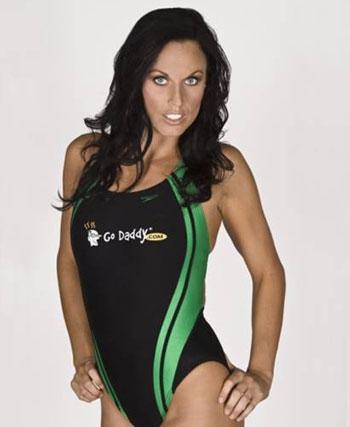 Amanda Beard was America's sweetheart in the pool when she burst onto the competitive swimming stage at the 1996 Olympics when she was just 14.
But life was anything but sweet for Amanda, whose horrifying memoir, In the Water They Can't See You Cry, hits stores April 3.
Even while winning Olympic Gold and having a successful modeling career for companies like Go Daddy, Beard was abusing drugs and alcohol, cutting herself and becoming bulimic.
Article continues below advertisement
The pressure to win -- she has seven Olympic medals -- and going through her parents' divorce, overwhelmed Beard, she confesses. She was clinically depressed through her teens and into her mid-20s.
Fortunately she finally sought help, and is now happily married and the mom to a two-year-old son.
Beard, 30, who also modeled for Playboy, is still in the pool. She's hoping to make the US team for the Summer Olympics in London.