Jesse James - 'I'm Tired Of People Hating Me'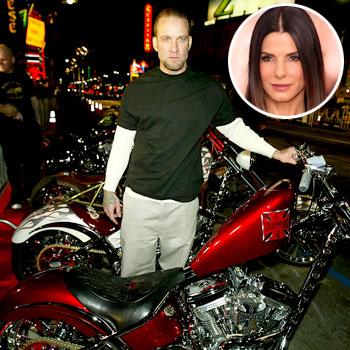 Poor Jesse James. He knows people hate him for what he did to ex-wife Sandra Bullock, but he's had enough!
"I think I've paid the price and then some, you know? I don't know anybody anywhere that's had to endure what I had to endure for basically infidelity," James told omg! from Yahoo!
"It's just the nature of my life. People always will want me sainted one minute, and strung up the next."
Article continues below advertisement
James insisted he's been misunderstood and overly criticized.
"I stood up like a man and admitted my wrongs and what I did and all that did is make every s*** tabloid everywhere across the world come after me even harder," he said in the interview.
""I'm strong. I can take it. Everybody can take cheap shots and say I'm a horrible dad, and that I'm a Nazi, and all this other bulls***. Give me all you got. Because you know what? I know inside what kind of a person I am. I know I'm an awesome dad. I'm devoted to my work. And I work hard to take care of my family.
"People have always been scared of me and always think I'm a bigot or a racist or a homophobe just by the way I look," he lamented. "I'm 6'3", and 215 pounds, tattooed-up white boy. It fits a criminal or whatever."
James has now relocated to Austin, Texas, where his ex Sandra Bullock makes her primary home, although the two have no contact.
On Monday he'll be seen in a new Discovery Channel special, Jesse James Outlaw Garage.