Jennifer Love Hewitt Keeps A Sexy Secret In 'The Client List'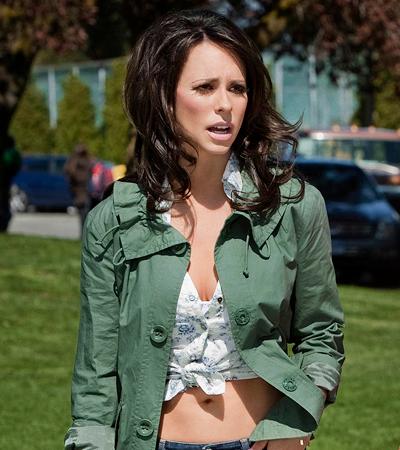 Jennifer Love Hewitt stars on this raunchy new series as a woman whose suburban Texas lifestyle takes a major hit when her husband walks out.
She's left with a mortgage, her kids and nothing else — except an old massage-therapy degree. She lands a job at a high-end spa only to discover that the pay is pretty skimpy... unless she provides sexual favors. Those extras offer the big, big money — so what's a mother to do?
Article continues below advertisement
Soon she's raking in enough cash to catch up on the mortgage payments and support her family. But she's also forced into a secret life that could ruin her socially.
Hewitt is perky, likable and believable as a modest woman who finds herself in immodest situations. But there's something unnerving about a show that treats these encounters as the source of mildly bawdy humor.
The double standard is a source of dramatic tension — but that seems beside the point here, next to the jokes about how to please those horndog clients who all seem to boast perfect six-pack abs.
Premieres Sunday, April 8, at 10PM on Lifetime