Granny Is A Drug Kingpin! Darlene Mayes, 73 Busted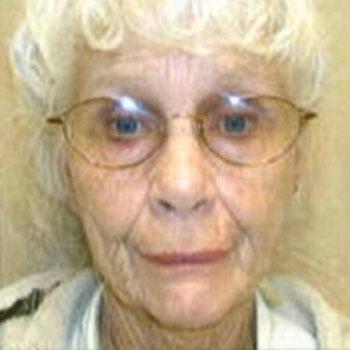 Darlene Mayes, 73, has been arrested by authorities in Oklahoma for being one of the country's biggest drugs kingpins.
The silver haired, sweet-looking grandma is accused of supplying up to 40 percent of the marijuana in Oklahoma, Arkansas, Kansas and Missouri.
When police raided her home last week they found $276,000 in cash and four pounds of weed. Authorities also found a semiautomatic pistol and a revolver.
Article continues below advertisement
Mayes, who had appeared to be a law abiding citizen for most of her life, had allegedly been at the helm of the drugs ring for several years and her son Jerry, who was also arrested, is accused of working with her.
Police found several $15,000 cash bundles which Mayes told them was for her "retirement fund."
"It doesn't surprise me that someone this age would be actively involved in marijuana distribution because there's just too much money to be made," law enforcement expert Brad Garrett told ABC News.
MORE ON:
Celebrity Justice
"If they keep a low profile, they don't talk to many people, and they don't get greedy, they can go on for years."
It appears that elderly people being drug dealers is not as uncommon as imagined. An elderly couple in Tennessee was recently busted for selling prescription drugs and Francis Cook, 83, is known at the oldest drugs dealer in the UK.
RELATED STORIES: