Cher Wigs Out For Son Chaz Bono At GLAAD Media Awards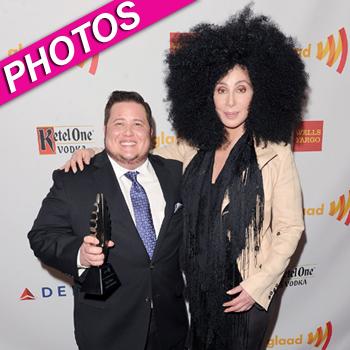 Cher literally wigged out for her son Chaz Bono at the 23rd Annual GLAAD Media Awards Saturday night.
The superstar singer was there to cheer on Chaz, who was honored for his documentary about being transgender. The award was presented on stage by Chaz's stepmother, Rep. Mary Bono Mack.
Ellen DeGeneres, who attended with wife Portia de Rossi, opened the show, which also honored Modern Family as the Outstanding Comedy Series.
Article continues below advertisement