Who's Been Sleeping In My Bed? Diddy Home Intruder Ate His Food & Took A Nap!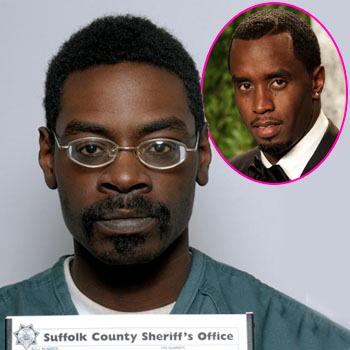 It was like a modern day fairytale with Diddy in place of the three bears and a slightly unhinged fan as Goldilocks.
New Yorker Quamine Taylor, 30, was arrested earlier this month after he snuck into the rapper's East Hampton mansion and helped himself to the star's high-end food and alcohol — and even changed into Diddy's luxury clothes to make himself more comfortable!
The I'll Be Missing You singer would definitely have been saying, "Who's been sleeping in my bed," as Quamine even took a nap during his incredible 24 hours in the mansion.
Article continues below advertisement
Authorities revealed that he had snuck into the home via an unlocked basement door, according to the New York Post.
Quamine even managed to elude security after tripping off the alarm by saying he was part of Diddy's entourage and revealed it was not the first time he had got onto the property.
"I've actually been going to the house from time to time since 2001," Taylor said from Suffolk County Jail. "I stay there a lot but Sean gets funny sometimes about me staying there."
Quamine's mother revealed that her son had a "long history of mental illness, and he has been off his meds for a while."
He had apparently taken a train from Jamaica, Queens to East Hampton and then got a taxi to the hip-hop mogul's luxury pad.
And astonishingly, Taylor said that he wasn't really that impressed with the Bad Boy CEO's mansion after his overnight stay before being captured on April Fool's Day.
Article continues below advertisement
"I got a good night's sleep, but it's not anything too special," he said turning his nose up. "It's just like a three bedroom."
Taylor is being held after failing to pay the $2,000 bond and has been arraigned on trespassing and petit-larceny charges.
The unemployed man was also apparently disappointed that his Hamptons vacation was cut short because he was "hoping to stay 15 to 17 days."
RELATED STORIES: