Charlize Theron Sex Tape (On Funny Or Die)!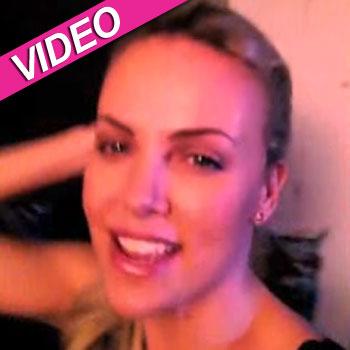 Charlize Theron has done a sex tape!!!
The new mom is seen in a bizarre S& M scene in the tape.....but wait....it's all a Funny or Die video.
In what is presented as hacked cell phone video, Charlize says, "Move over Paris and Kim. Because I'm into some real kinky sh*t."
That's an understatement as Charlize tells the men around her -- all dressed in S & M garb -- to cry like babies.
This isn't Theron's first Funny or Die video, but it may be her best!
Article continues below advertisement