HBO's 'Girls' Is 'Sex And The City' For A New Generation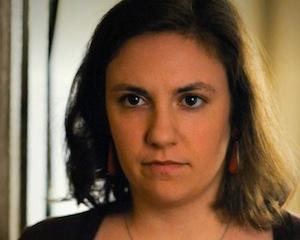 This gritty sitcom about lazy, amoral, normal-looking young women may turn TV on its head. Lena Dunham plays Hannah, a post-college seeker who can't quite find a career or a suitable guy, working in an unpaid internship while living in New York City.
When her parents tell her they're cutting her off financially, Hannah has to scramble to find a job and a place to live. Allison Williams plays her better-looking best friend who lets her move in — and can't stand her own boyfriend (Christopher Abbott), who worships her. Jemima Kirke shows up as Hannah's long absent pal, a bad influence who gives her terrible advice.
Article continues below advertisement
The writing is fast and smart, and Dunham and her gang of girls offer a strikingly new and vulnerably funny take on what it's like to be single in the big apple today. Think: Sex and the City, stripped of the glitz and entitlement.
Premieres Sunday, April 15, at 10:30pm on HBO