Tinker Tailor Soldier Spy In Stores Now!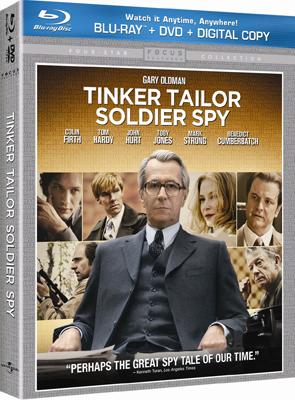 Academy Award winners Gary Oldman and Colin Firth team up for the Oscar-nominated Cold War espionage thriller Tinker Tailor Soldier Spy, which has hit retail outlets on Blu-ray and DVD formats.
In the critically-acclaimed thriller, Oldman stars as George Smiley, a master spy who emerges out of semi-retirement to suss out a Soviet agent within MI6. Also appearing in the movie are John Hurt, Toby Jones and Kathy Burke.
Article continues below advertisement
Fun fact: The film's title, according to iMDb, was derived from an English children's poem that reads, "Tinker, Tailor, Soldier, Sailor, Rich Man, Poor Man, Beggar Man, Thief."
The Blu-ray Combo Pack and DVD is available in stores now.