Bikini Model Simone Farrow Busted, Accused Of Running International Drug Ring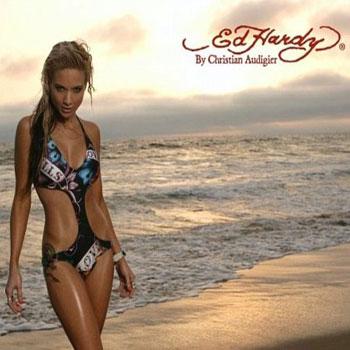 Famed bikini model Simone Farrow has been arrested and charged with running a global drug ring. She'd been on the run, branded an international fugitive, for the last month.
Farrow, who did numerous ads for the Ed Hardy line, was voted one of FHM magazine's "sexiest women in the world" and was a Penthouse Pet. She was found hiding out in a cheap motel on Australia's Queensland's Gold Coast.
Article continues below advertisement
She was transferred Saturday to Sydney where she told waiting reporters she only fled because "someone was trying to murder me."
Farrow, 37, is accused of trafficking the drug meth in bags of bath salts from an elegant apartment just off famed Sunset Blvd. in Hollywood and police claim she has at least 19 aliases.
Police allege she set up a fake company, and made shipments of drugs -- hiding them inside bath products -- back to her native Australia using FedEx and the postal service. U.S. and Australian drug officials have been jointly working the case since 2009, The Sydney Herald Sun reports.
Farrow is the mother of a long-estranged teenage daughter.
RELATED STORIES: