Reporter Sarah Tressler Fired For Leading Double Life As A Stripper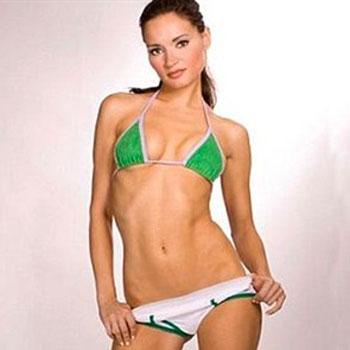 Sarah Tressler has been sacked from her job as a high society reporter for The Houston Chronicle after it was discovered that she was moonlighting as a stripper.
The brunette beauty spent her days interviewing and mingling with the who's who in Texas, but by night she donned seven-inch heels and showed off her body at high-end strip clubs to earn extra cash on the side.
She managed to keep details of her alter-ego quiet until a rival publication, The Houston Press, found out about Tressler's double life and outed her secret antics.
Article continues below advertisement
Tressler hadn't been the most discreet, though, and even anonymously wrote a blog called Diary of an Angry Stripper where she wrote about her nocturnal activities, all while also working as a lecturer at Houston University.
In an interview with ABC News, Tressler says she "never thought anybody would" expose what she was doing but insists she has no regrets amid reports that she's angling for a book deal about her story.
"The reason I started dancing – it just boils down to money," she explained. "The economy was bad and I couldn't get a job," referring to the years when she was just freelancing for The Chronicle before the gig went full time in January.
As a stripper Tressler said she would "pull down about $750" on average but has made as much as "$2,000 a night."
She's clearly not embarrassed about her situation.
"I had three jobs, I lost one of them and now I have two jobs," Tressler said nonchalantly. "I was a stripper/reporter/professor and now I'm just a stripper/professor, and I don't think that's too bad."