Miley Warned: Dump Liam!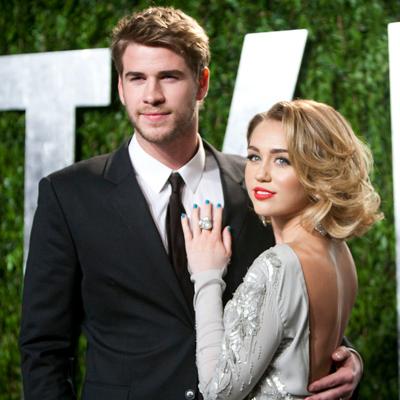 Miley Cyrus' friends are no fans of her beau, Liam Hemsworth!
The headstrong 19-year-old is talking about marrying the aussie hunk and even moving Down Under with him to start a family, a source reveals.
But those close to Miley are begging her to ditch the Hunger Games star, 22, ASAP. "He's bossy and controlling, and it's just understood that Miley always pays for them," the source explains.
"Miley's friend Kelly Osbourne, in particular, is always telling her that she can do better than Liam," says an insider.
Article continues below advertisement
"Her pals all think he's just a dumb surfer and a pothead."
Indeed, insiders blame Liam for Miley's wild behavior in recent months, says the source, and as Star reported, the former Disney darling is quickly earning a reputation as a hard-partying stoner.
"Everyone would breathe a big sigh of relief," the source says, "if she dumped Liam and moved on."