Meghan McCain: 'I'm Not Gay … I Love Sex With Men!'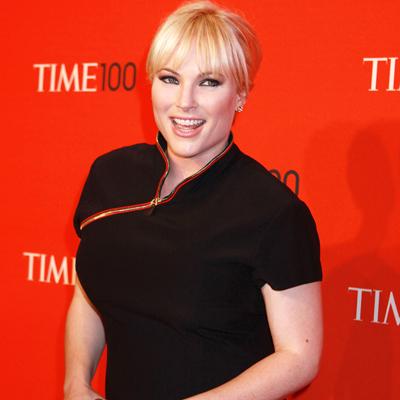 Daddy's little conservative, she's not!
Meghan McCain, the daughter of former Republican presidential candidate Sen. John McCain, brags she "loves sex" and is "strictly d**kly" in a provocative new interview in April's Playboy.
The 27-year-old, a spokesperson for the NOH8 campaign, is candid and frank about her sexuality in the chat, in which she says that while she's not gay, she's "been hit on by women" before, and boasts, "You're nobody unless you have a gay rumor about you!"
Article continues below advertisement
She said, "If you see me in a gay bar, it's only because they play the best music and my gay friends like to dance. Gay guys love me. It's the big boobs and blonde hair."
The proudly-single -- "I can do whatever the hell I want all the time," she bragged -- blonde blogger said she's just into the fellas.
"I'd be the first person to tell the world I was gay: I'm not private about anything," she said. "I think you should live how you should live. But I'm strictly d**kly. I can't help it. I love sex and I love men.
"If he can make me laugh, I don't care if he looks like Zach Galifianakis; it's an instant turn-on."
Fun fact: Meghan is not the first prominent Republican daughter to ruffle feathers in the pages of The Bunny: Ronald Reagan's daughter Patti Davis lost her clothes in the magazine's July 1994 issue, as well as a subsequent video.
RELATED STORIES: