Jonah Hill & Channing Tatum Play Young Guns In '21 Jump Street' Remake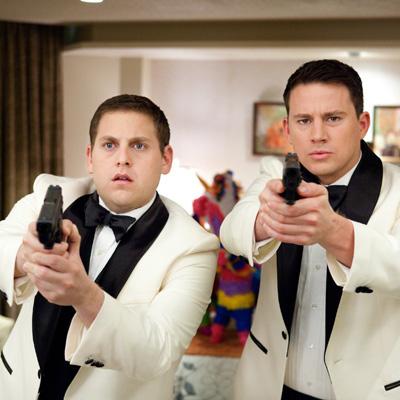 Jonah Hill and Channing Tatum star in this sometimes funny comedic remake of the police drama that launched Johnny Depp's career in 1987.
They play rookie cops who, because they look so young, are sent undercover to a local high school to track down the supplier of a dangerous new drug. The pair knew each other when they themselves were in high school, when Tatum was a star jock and Hill was a nerd. But for their new assignment, Hill is the popular one — and Tatum is jealous.
Article continues below advertisement
The case is a throwaway; it's the jokes that count, and there are a handful of really funny lowbrow bits. But the humor is hit-and-miss, and you may find that much of it misses the mark.
Long story short: More like a leap.