Get Jennifer Lopez's Bombshell Booty! Her Trainers Tell All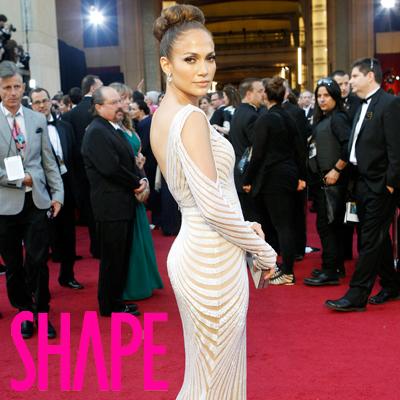 Although Jennifer Lopez may have been blessed with bootylicious genes, it doesn't mean she doesn't have to break a sweat to keep her famous backside looking fabulous!
Shape magazine chatted with the superstar's personal trainer of more than a decade, Gunnar Peterson, as well as fitness expert Kathy Kaehler, who has also worked with the sexy star, to offer tips on how to get a bangin' backside like JLo!
Article continues below advertisement
"If you want to enhance the shape of your butt, as well as tone and tighten, the most important exercises are squats and lunges," Peterson says. "Be sure to use weights, weights, weights, and weights… and then some weights!"
Fitness expert, author, trainer, and nutritionist Kathy Kaehler, agrees. "The more muscles you can target at different angles, the better!"
What other workout techniques and diet tips do the superstar's trainers suggest? Find out on Shape.com by clicking here.