Jeffrey & Hilarie: Secret Engagement!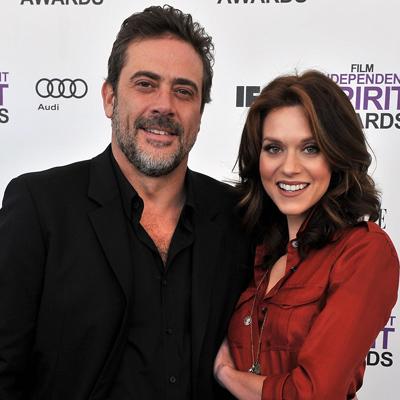 The secret's out! One Tree Hill alumna Hilarie Burton revealed an eye-catching diamond bauble on Feb. 25 at the Film Independent Spirit awards, where her beau, Grey's Anatomy alum Jeffrey Dean Morgan, 45, was a presenter.
"They are engaged," a source confirms. The pair also hid the birth of their 2-year-old son, Gus, for months. But Hilarie, 29, did tell Star how they keep the flame alive.
"We're always coming and going... it's hard, but there's something exhilarating. I write him love letters he has to get his reading glasses to read. It's all very cute!"
Article continues below advertisement