New Mom January Jones Eats Her Own Placenta!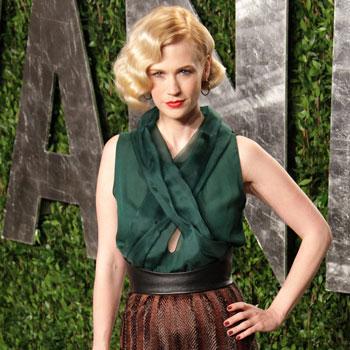 Now that's a Mad Menu!
January Jones has revealed the secret to her endless energy as a single mom...eating her own placenta.
The Man Men star admitted to People that she staves off exhaustion with the help of placenta vitamins.
January - who gave birth to her son Xander in September - vouches for the unusual approach and insists all moms should try it.
"I have a great doula who makes sure I'm eating well, with vitamins and teas and with placenta capsulation," she said.
Article continues below advertisement